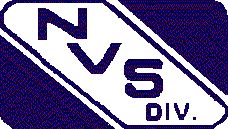 Newton Valve Service Div.

Instrument and Control Specialists

SUPPLYING PRODUCTS AND SERVICES FOR:
SERVICE Start up, spot calls, maintenance
contracts.
AIR QUALITY PRODUCTS Filters, refrigerated air dryers,
aftercoolers, desiccant dryers,
CO filters, CO monitors.
ANALYSIS AND MONITORING Gas, liquid, water quality, toxic
gases, flue gases, combustibles,
leak detection, efficiency.
FINAL CONTROL ELEMENTS Valves, actuators, regulators, I/P's,
P/I's, tube fittings, relays, solenoid
valves, power controllers.
FLOW AND LEVEL MEASUREMENT Meters, controls, valves, indicators, gas,
liquid, steam, differential pressure
components, transmitters.
GAUGES - METERS Pressure, temperature, flow, level,
current, speed, rate.
GENERAL INSTRUMENTATION Indicators, recorders, signal conditioners,
gauges, calibrators, transmitters,controllers
sensors, telemetry, data acquisition.
MOTION AND QUANTITY Programmable logic controllers, counters
MEASUREMENT tachometers, sensors, timers.
THE THERMAL LOOP Electric heaters, burners, temperature
controllers, sensors, relays, combustion
controls, flame safety, power controllers.

Company Profile

Contact Information
Telephone

402.331.3535

FAX

402.339.2445

Postal address

10424 J Street

Electronic mail

General Information: sales@iiiinc.com
Sales: sales@iiiinc.com
Customer Support: rtj@iiiinc.com
Webmaster: webmaster@iiiinc.com
Send mail to webmaster@iiiinc.com with questions or comments about this web site.
Last modified: December 11, 2008